My children are so lucky, because their great-grandparents on both sides have created rich legacies that have touched the lives of their communities & a great many strangers. On my husband's side, his mother Lorraine's family have produced maple syrup in western Massachusetts for the better part of 55 years. In addition to the farm, they have also run the Sugarhouse, which makes & serves the most delicious pancakes & waffles on earth. Though Grandpa Edgar passed away ten years ago, Gramma Helen is still, at the age of 90, going strong. She was still riding a snowmobile a few years ago! She & her children, Linda, Launie, Leonard, & Larry, share the passion & expertise for sugaring that produces their amazing maple syrup year after year.
Each autumn & spring, Gould's Sugarhouse is open & does a brisk business, with locals & tourists alike lined up & waiting to get a taste of the famous breakfasts & to shop in the gift shop. Multiple generations of families have been working for & with the Goulds over these past five decades.
When I told the server that the waffles were unlike any I'd ever had, she replied with a wink, "Well, we've been doing them for 50 years. I think we've got it figured out."
I'm not joking when I say they're out of-this-world good. I've had a LOT of waffles in my time. Breakfast food is my favorite, & I think of myself as something of a connoisseur, if there is such a self-assigned job.
We arrived in time for the last weekend the Sugarhouse was open in October 2015, & we timed our meal right at the end of brunch, so we could hang out with Grammy after we ate. We pulled up just as the first snowflakes of the season began to whirl past our windshield. My children were rapt with pleasure at the magic of seeing snow for the first time ever. We wound down the last mile toward our destination, & the red barn appeared on the side of the Mohawk Trail, surrounded by trees on fire with the colours of autumn. The entire parking lot was covered in yellow & orange maple leaves. Disney could not have created a more idyllic scene.
We emerged from the warmth of the car into the brisk fall air, my husband sporting his soft, silver beard & a perfect, picture-worthy sweater (which he never has occasion to wear in Los Angeles). He lifted our littlest one onto his shoulders & made his way toward a place he's known since childhood & is filled with memories & loved ones.
Auntie Linda met us & as always made us feel like we were at home. She showed the kids all the fun stuff–fruit, pumpkins, corn, & of course explained how the syrup is made. We explored the gift shop with all its maple delicacies (maple cream is heavenly if you've never had it), handmade hats, & local products. And then finally we were seated with great anticipation to eat all the pancakes & waffles & syrup we could desire.
Never have I wished more that I could eat a superhuman amount at one meal. Grampa Edgar, we miss you. Grammy Helen, we'll see you soon!
Gould's Sugarhouse can be found at 570 Mohawk Trail, Shelburne Falls, MA 01370. Follow them on Facebook! this year, their last day was October 29th, but mark your calendars, because they open for the spring season on March 1, 2018!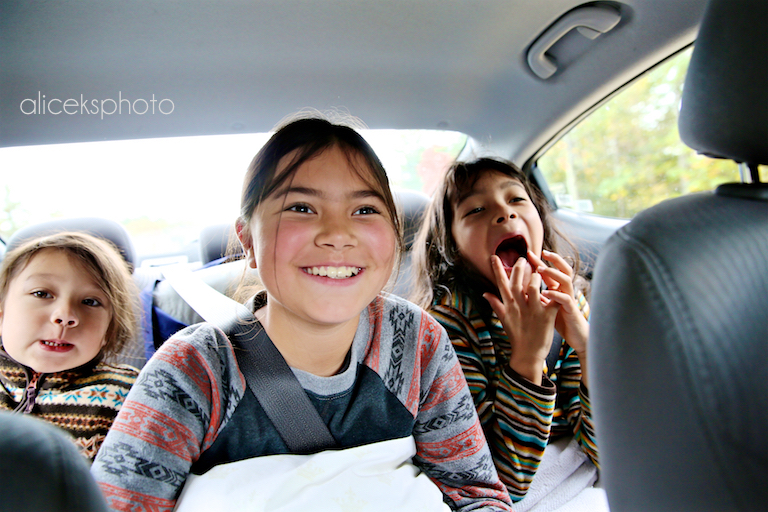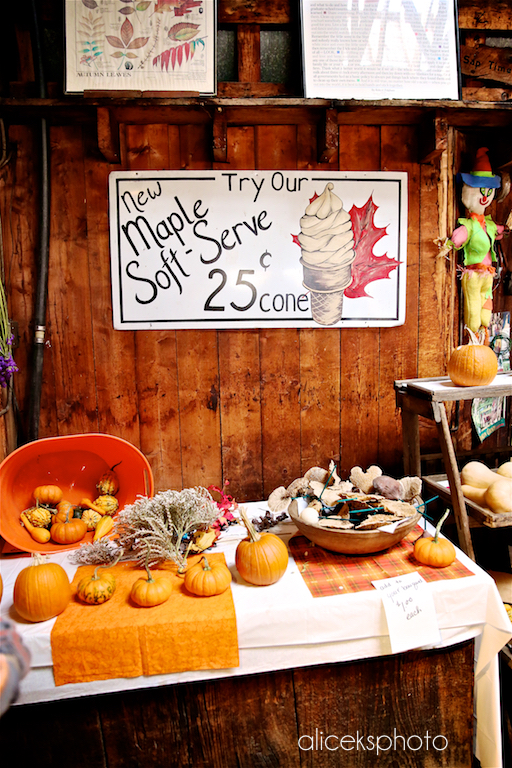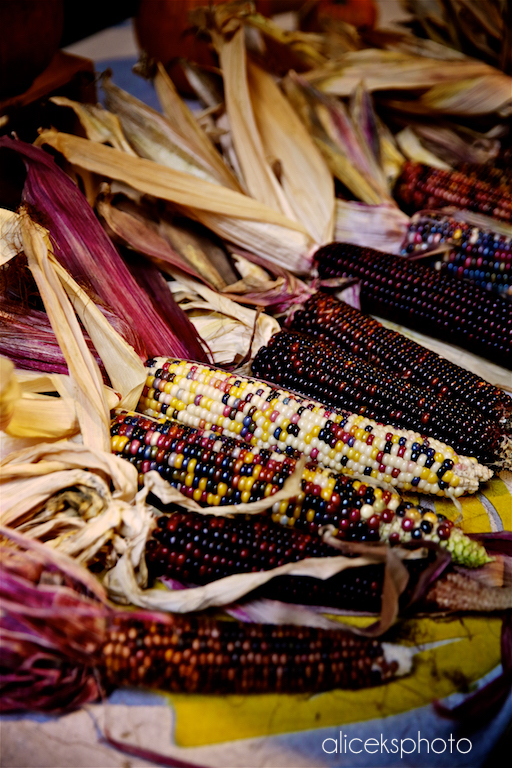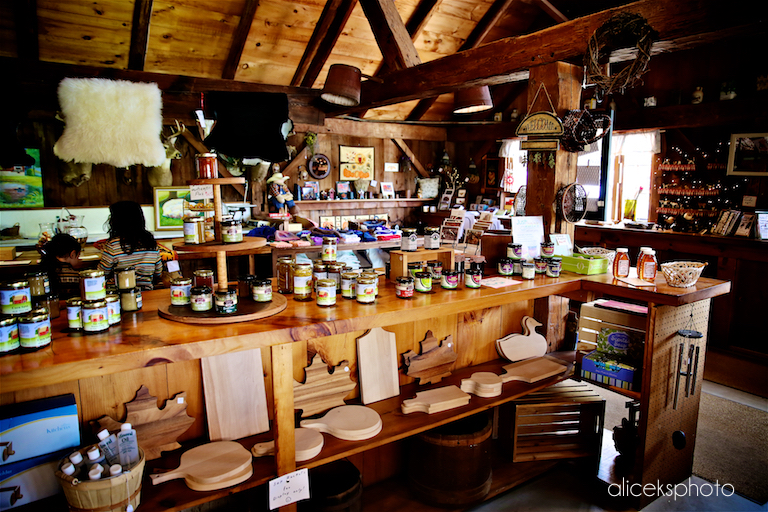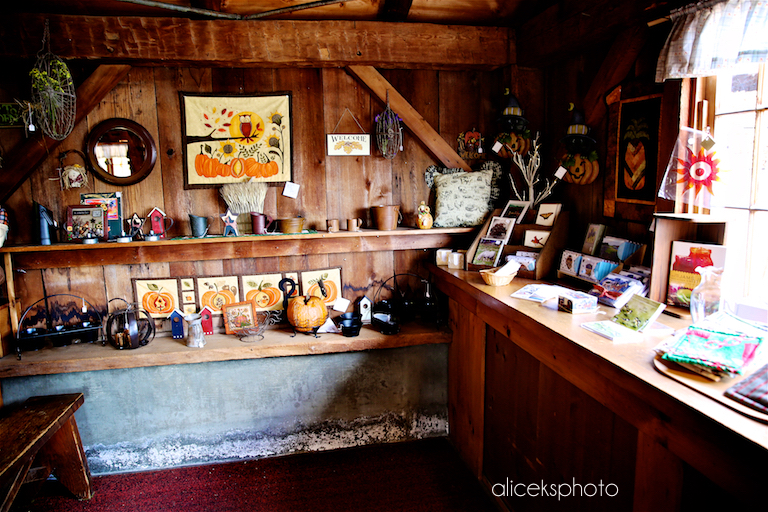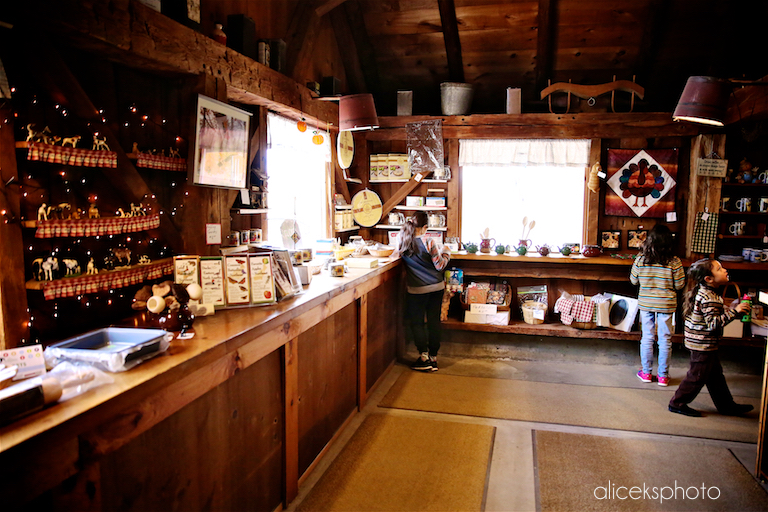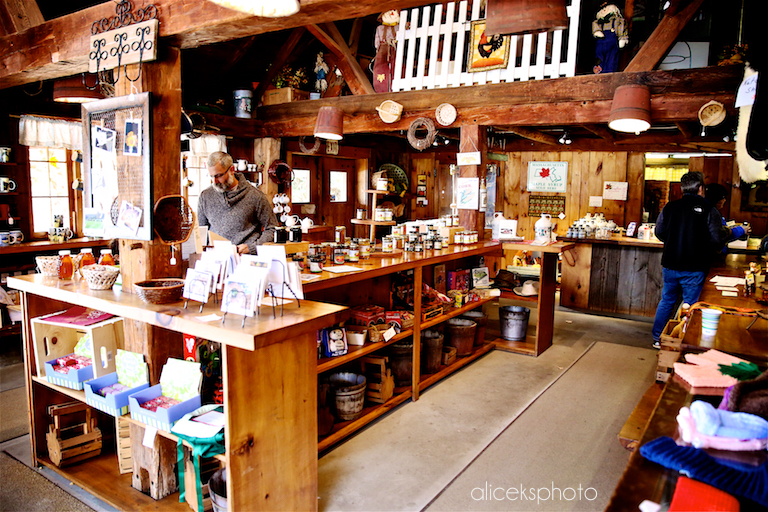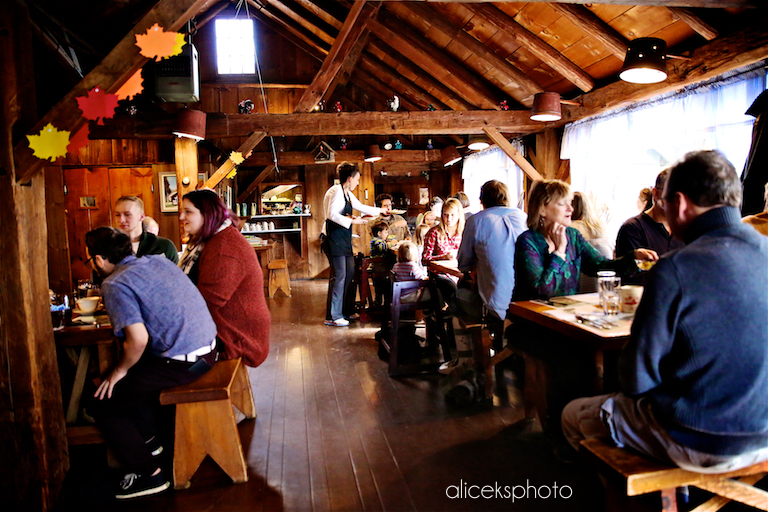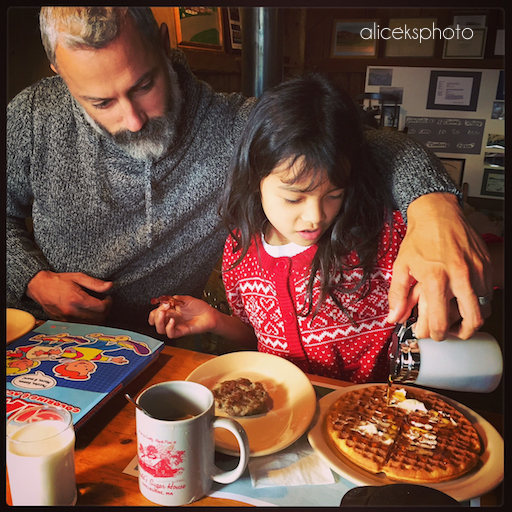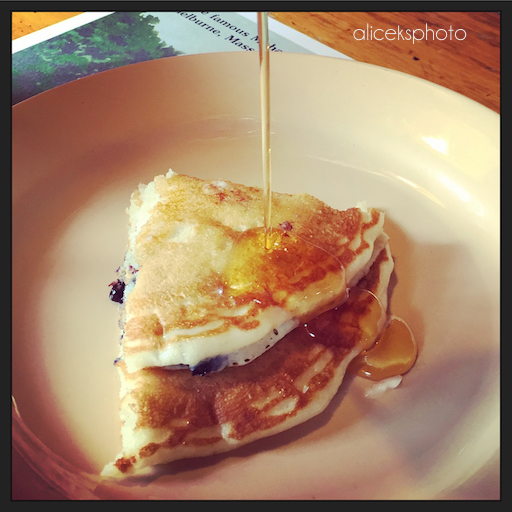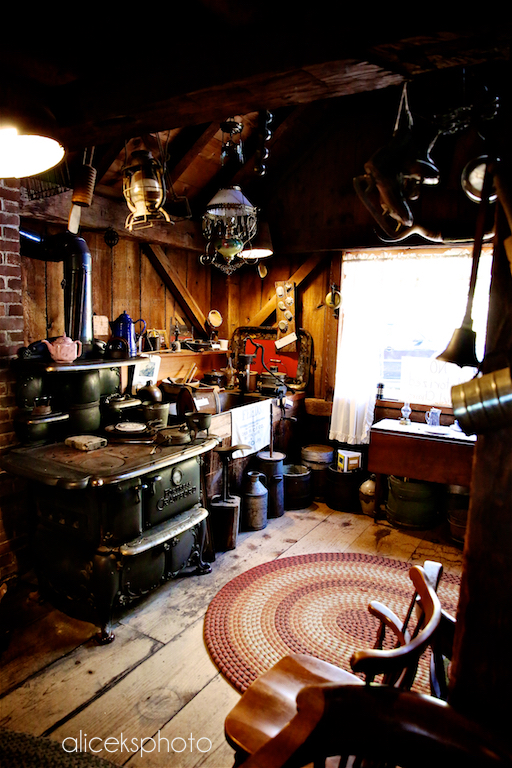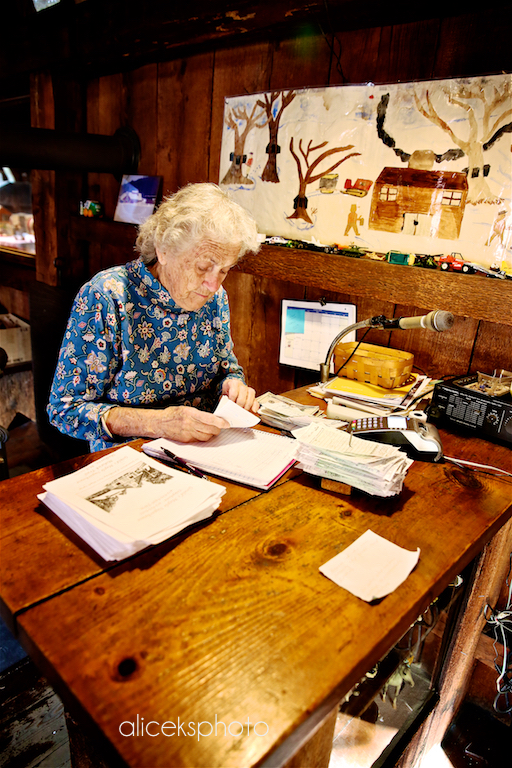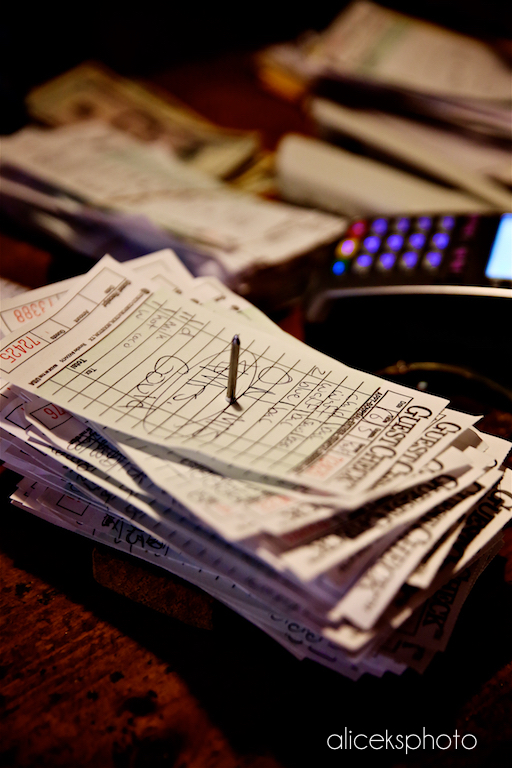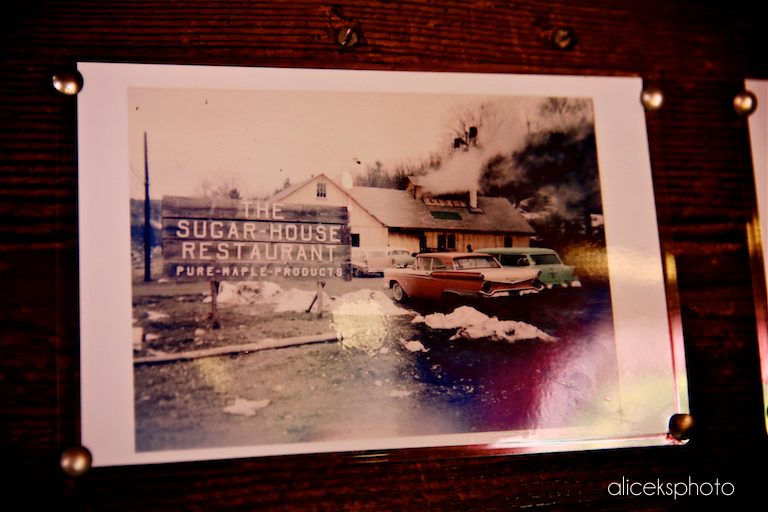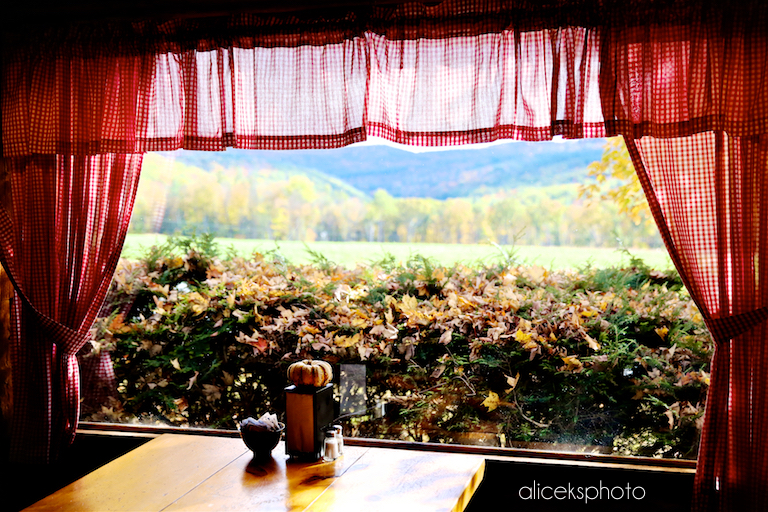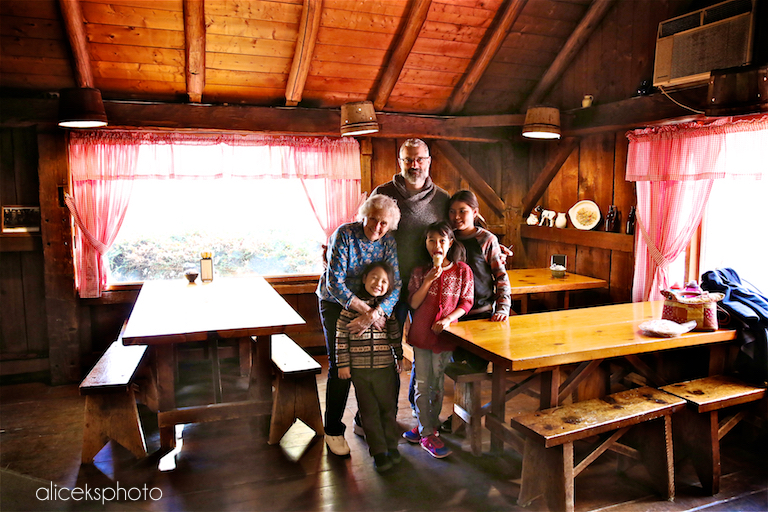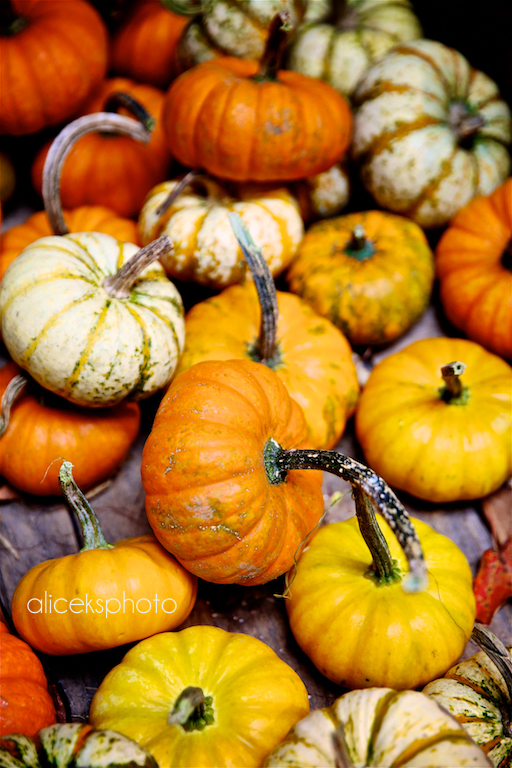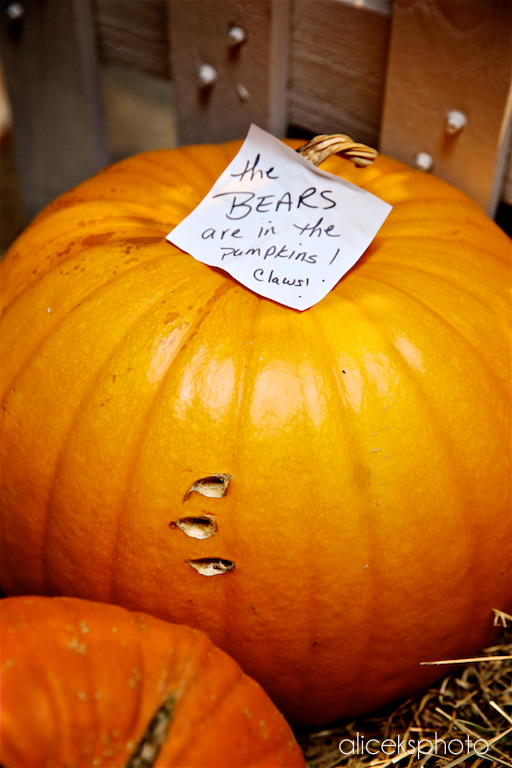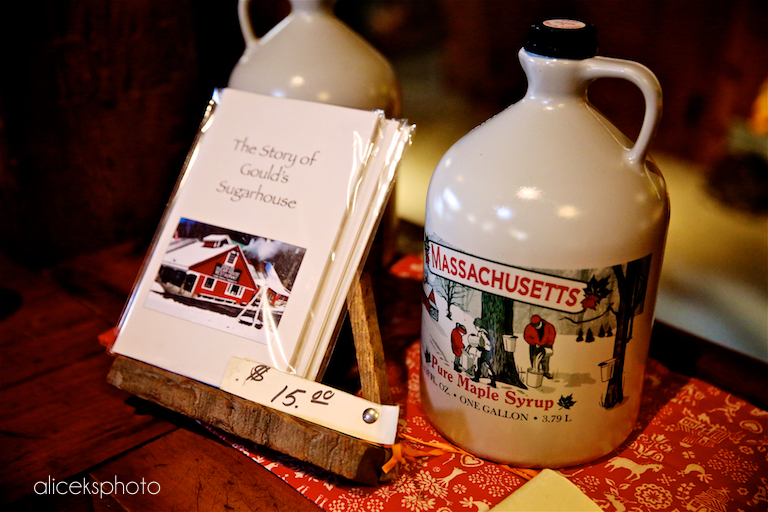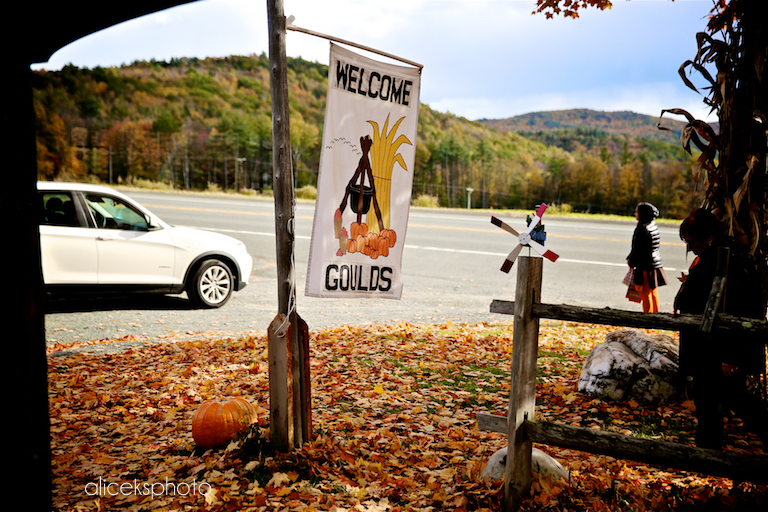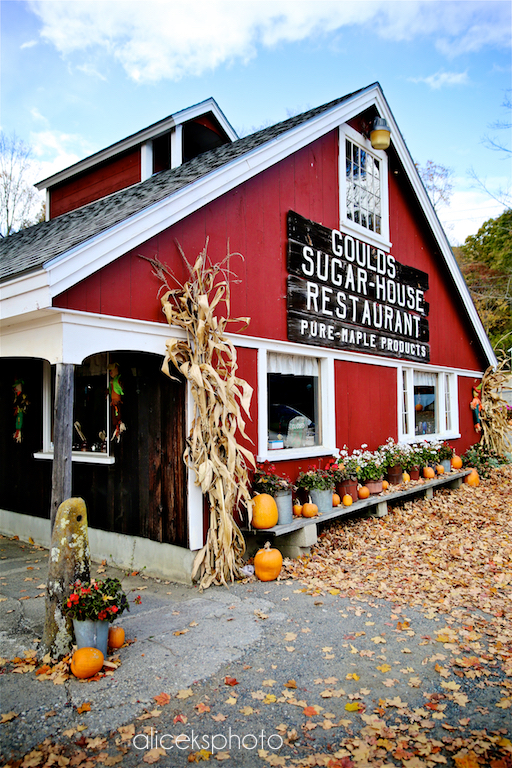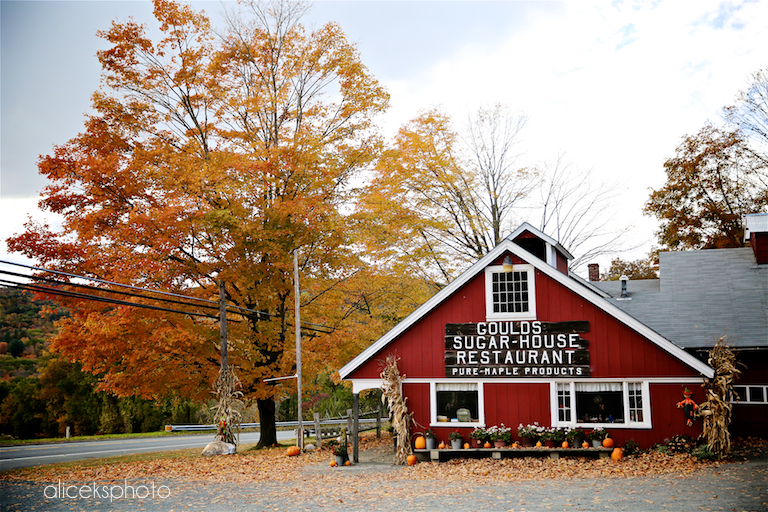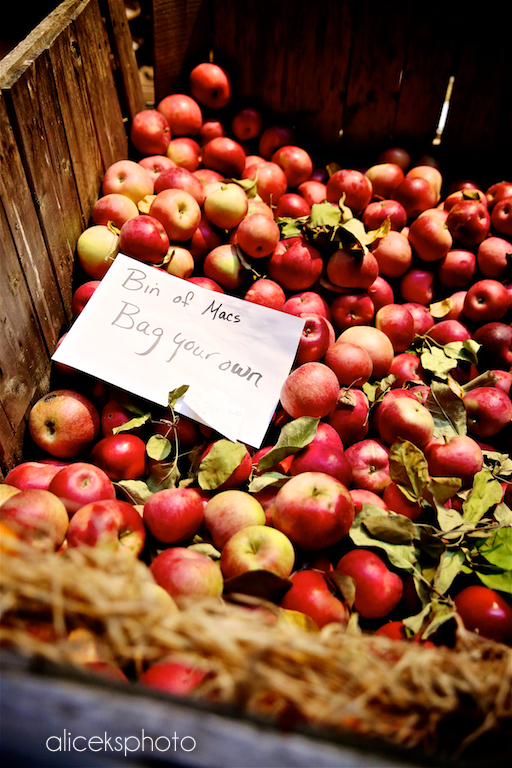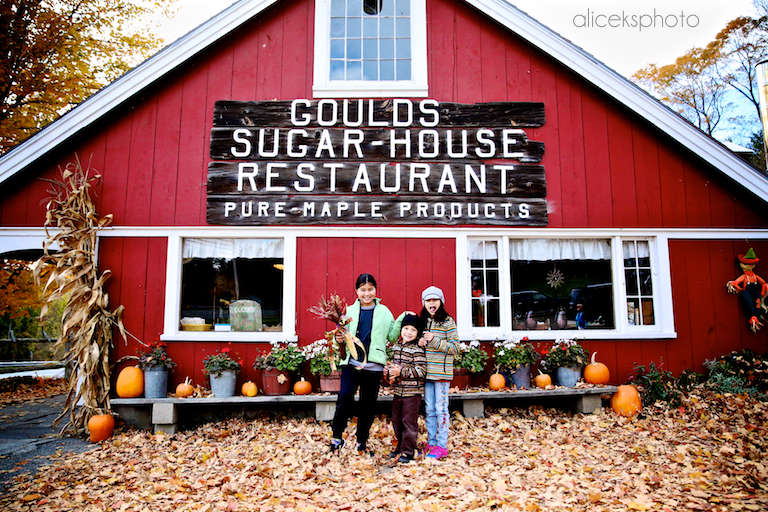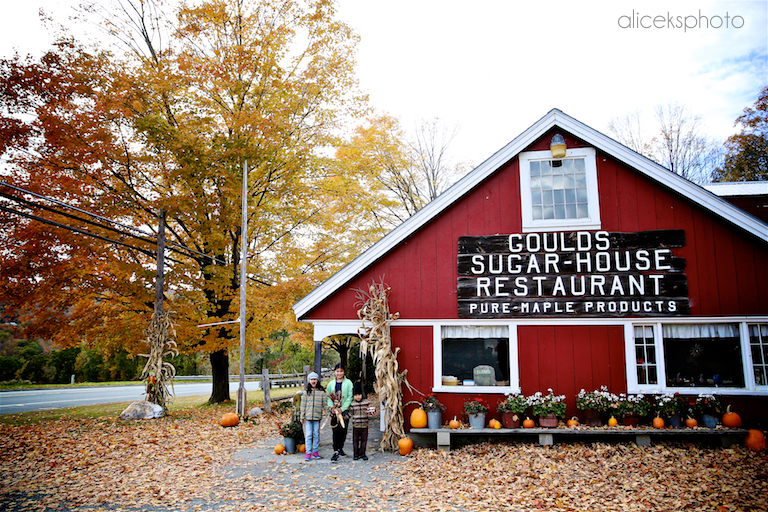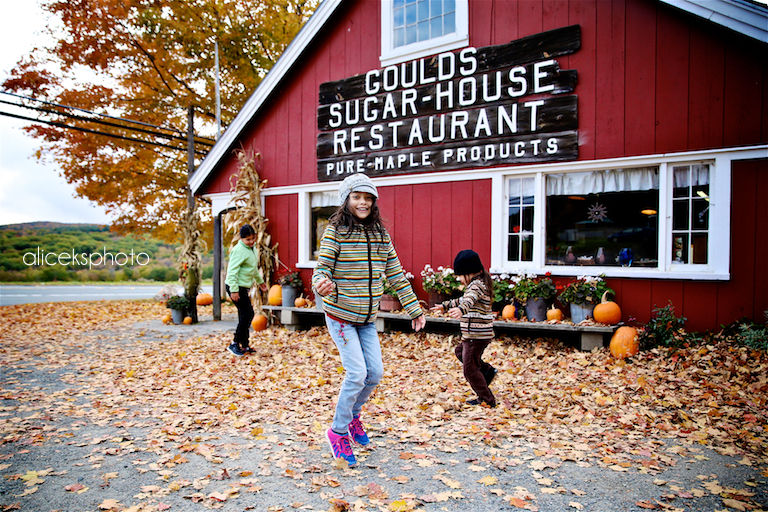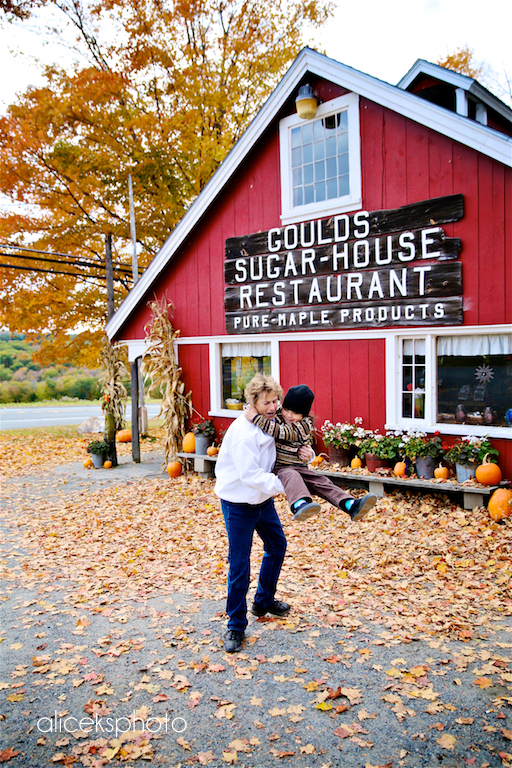 Save
Save
Save
Save
Save
Save
Save
Save
Save